Download the FREE BVPS APP!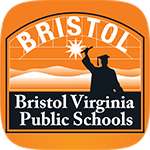 Vision Statement: To promote and support interest and excellence in education within a safe and nurturing environment.
Mission Statement: Stonewall Jackson Elementary School, guided by a standards driven curriculum and in partnership with families and community, promotes high ethical standards, the development of problem solving and creative thinking skills, an appreciation for the arts, and overall wellness in each student.
Stonewall Jackson Elementary School
Virginia Department of Education
Internet Safety from the Virginia Department of Education